Allyson Whitney Foundation
Shining a Light on Rare Cancers
R

e

m

e

m

b

e

r

i

n

g

A

l

l

y

s

o

n

W

h

i

t

n

e

y
The Allyson Whitney Foundation heroically takes on a mission devoted to serving the needs of young adults with rare cancers — a demographic that's historically underserved when it comes to cancer fundraising and awareness. The organization is named for Allyson Whitney Strong, a young woman who passed away after a hard-fought battle with small cell cervical cancer.
DESIGN THAT EVOKES EMOTION
When Ally's mother, Barbara, got in touch with Side・Sea to redesign the AWF website, she had one clear direction in mind — she wanted the site to be a reflection of Ally. Ally was a fighter and cared deeply about others. After her cancer diagnosis, she made it her mission to help others in the same situation, whether it be financially, physically, or mentally.
"I can't thank you enough for capturing my vision to honor my daughter and all the amazing people that have inspired us to continue (as crazy and hard as it is). I really feel confident now to put my foot forward to go after [the fundraising] to help many more."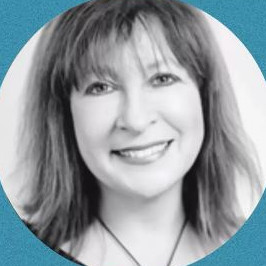 Barbara Strong
Chief Executive Officer of the AWF and Ally's mother.
Creating a

Reflection of Ally
Throughout the entire process, we did our best to stay true to Ally's vision and personality. Barbara, Ally's mother, impressed us with her passion and hard work, and we wanted to give her a site that would carry on Ally's legacy and achieve her mission of helping young adults with cancer.